---
The Austin Galano Club is open for in-person meetings. Lambda provides both regularly scheduled in-person meetings as well as maintains its zoom hybrid Speaker meeting. See the meeting schedules below.
Our Group
Since 1976, the primary purpose of the fellowship of the Lambda Live & Let Live group has been to stay sober and help other alcoholics stay sober. We describe our group as LGBTQ+ affirming because a large portion of our membership comes from the LGBT community. However, all are welcome, and the only requirement for membership is a desire to stop drinking.
Alcoholics Anonymous is a fellowship of men and women who share their experience, strength and hope with each other, so that they may solve their common problem and help others to recover from alcoholism. The only requirement for membership is a desire to stop drinking. There are no dues or fees for A.A. membership. We are self-supporting through our own contributions. A.A. is not allied with any sect, denomination, politics, organization or institution; does not wish to engage in any controversy, neither endorses nor opposes any causes. Our primary purpose is to stay sober and help other alcoholics to achieve sobriety.
If you have a dog with you in a meeting for emotional, physical, or psychological support, the dog must be on a leash, quiet unless performing specific trained task work, and not infringe on another's personal space.
---
Meeting Schedule
All meetings take place in person and online at the times listed below.
* A zoom meeting is available at

 the 8pm

Saturday Hybrid meeting. 
Are you chairing a zoom meeting? Find the format and readings here, and select the Online Meeting folder.
| | |
| --- | --- |
| 8 p.m. Monday, Large room | Open, discussion |
| 8 p.m. Tuesday, Large room | Open, discussion |
| 8 p.m. Wednesday, Large room | Open, Beginner's meeting |
| 8 p.m. Thursday, Medium room | Open, Big Book study |
| 8 p.m. Friday, Large room | Open, Fireball |
| *8 p.m. Saturday, Large room and Zoom | Open, Speaker meeting, hybrid |
| 11 a.m. Sunday, Large room | Open, discussion, Last Sunday of the month is birthday celebration following the 11 am meeting |
| 8 p.m. Sunday, Medium room | Open, discussion |
Zoom meetings information
Please click

here

to join the password-protected Zoom meeting through your browser or use room:

158-970-132.

Contact Jeff L at 512-937-0778 to get the password.

Are you chairing a zoom meeting? Find the format and readings here, and select the Online Meeting folder.

Need help using Zoom?  Check out this

tutorial

page for help.  Zoom can be used through your browser; or downloaded as an app on your computer or mobile device.

Donations

can be made to Lambda Live and Let Live via Venmo at @lambdaaustin.  You can also use this

link

to make one-time or recurring donations to LLLL, Lambda Big Book Fund and the Galano Club.

Chips

will be mailed to you by Eric S. Get his info from the moderator during the meeting if you're celebrating a length of sobriety.

The name you submit upon logging into the room will be visible to everyone, so please do not use your full name if you wish to remain anonymous.

Zoom supports video and audio. You will need to grant access permission for both camera and microphone to be seen and heard. 

Please mute your microphone when you enter the room

until you are called upon to speak. Remember to mute again after you finish sharing.

To share, click the "raise hand" button under reactions, and the moderator will call on you. Once you have been called, please click the button again to lower your hand.

Remember that in our fellowship,

anonymity is the spiritual principle of all our affairs

. During zoom meetings, protect our anonymity by refraining from screenshots and recordings, and ensure you're in a secure environment where people can share without being heard outside the meeting. If you need proof of attendance, speak with the chairperson at the end of the meeting.

Zoom also supports text chat, which will be used during certain parts of the meeting to avoid confusion. Like in-person meetings, we ask participants to refrain from crosstalk during the meeting.

We need volunteers to read "How it Works," "The 12 Traditions" and "The 9th Step Promises" during each meeting.  These will be shared as documents in the room, but can also be found in this

online Big Book

.

Want to chair an online meeting

?  Please choose a day of the week for the month

here

.

For nights with no Zoom meetings use the Flying Sober 24/7 and London Marathon 24 Hour International links to find a meeting. 
---
Sign Up for the Phone / Birthday List 
---
Service Needs
We have several service commitments available: 
Meeting chairs

Speaker opportunities

Group Chair and Co-Chair positions.

Phone list validation

Cigarette pick-up

Meeting chair/literature setup

Bringing meetings to correctional facilities and treatment centers
---
Upcoming Speakers for January 2023
| | |
| --- | --- |
| Date |  Speaker |
| Jan 21st |   Willard M from Fellowship You Crave |
| Jan 28th |   Brad B from Lambda Live and Let Live |
Speaker Meeting Recordings from Lambda Live & Let Live – 2018 – Present (LLLL Speakers)
---
Announcements:
Our monthly Birthday Celebration has moved to the last Sunday of the month and Steering Committee to the 3rd Sunday of the month directly following the 11am meeting.
---
Contact us
Please contact us to:
Send an announcement to include in the weekly email and during the meeting
Give general feedback
Sign up for our weekly newsletter
Chair an online meeting
Complete the form below:
---
Group Officers
| | |
| --- | --- |
| Position | Name |
| Chair |  Jeff L. |
| Co-Chair | Vacant |
| Treasurer |  Derek H |
| Co-Treasurer | Vacant |
| Secretary |  Andy |
| Co-Secretary | Vacant |
| GSR |  Brad B |
| Co-GSR | Vacant |
| IGR |  Ashton R. |
| Co-IGR | Vacant |
| Service Committee Chair |  Matthew B  |
| Service Committee Co-Chair | Vacant |
| H&I Committee Chair | Cayden   |
| H&I Committee Co-Chair |  Johnny A |
| Chips & Literature Chair |  David M. |
| Chips & Literature Co-Chair |  Eric S |
| Events Coordinator Chair |  Patrick V |
| Events Coordinator Co-Chair | Vacant |
| Webmaster |  Jose (Derek H – Temp) |
| Co-Webmaster | Vacant |
LLLL Group Conscience Minutes
Group Conscience Meeting Minutes
LLLL Monthly Financial Reports
---
 
Meeting Minutes
GSO and Other Resources:
Download past issues 2017
---
More digital goodness:
Please tell newcomers about the meeting guide app for android and ios. https://meetingguide.org/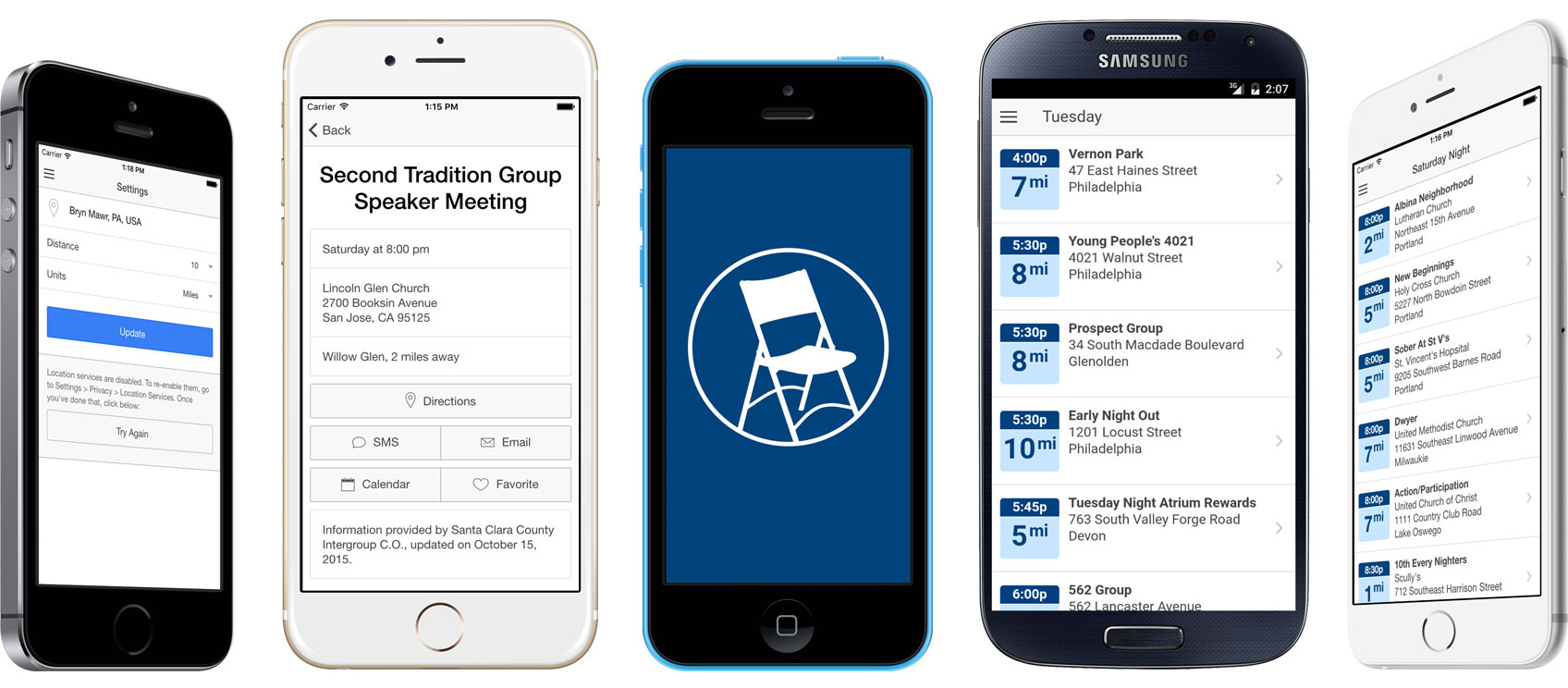 ---